Singapore – a leading financial powerhouse city-state, strategically located in the centre of South East Asia, is a magnet for various kind of businesses , ranging from start ups , small- medium enterprises and large Multinational Companies in setting up their offices and headquarters here. Due to slate of businesses friendly policies and robust financial and stock system , there has been a increase of demand in the wide myriad of offices available throughout the island state.
Conventional offices with medium to large floor plates in both Grade A & B buildings, shophouses, Serviced Offices, Fitted Offices and co working offices are various options that can be found throughout in various districts.
Aside from conventional office space, this Guide will serve as a good reference for businesses looking at Flexible office space solutions, such as serviced offices and co-working offices in Singapore where we have specially specify the various options into different buildings in the various districts.
Raffles Place is considered as the main Central Business District (CBD) in Singapore and also has the highest concentration of Grade A buildings.  It is also a preferred  location for financial and banking institutions, hedge funds, legal and headhunting firms supporting the  financial sector, and multi-national corporations. Its very popular with business space users primarily because of its accessible location and prestigious address.
Some of the popular buildings here will be Chevron House, Ocean Financial Centre, Republic Plaza and One Raffles Place.
The rental price of a workstation here starts from $500 to $1500 per month.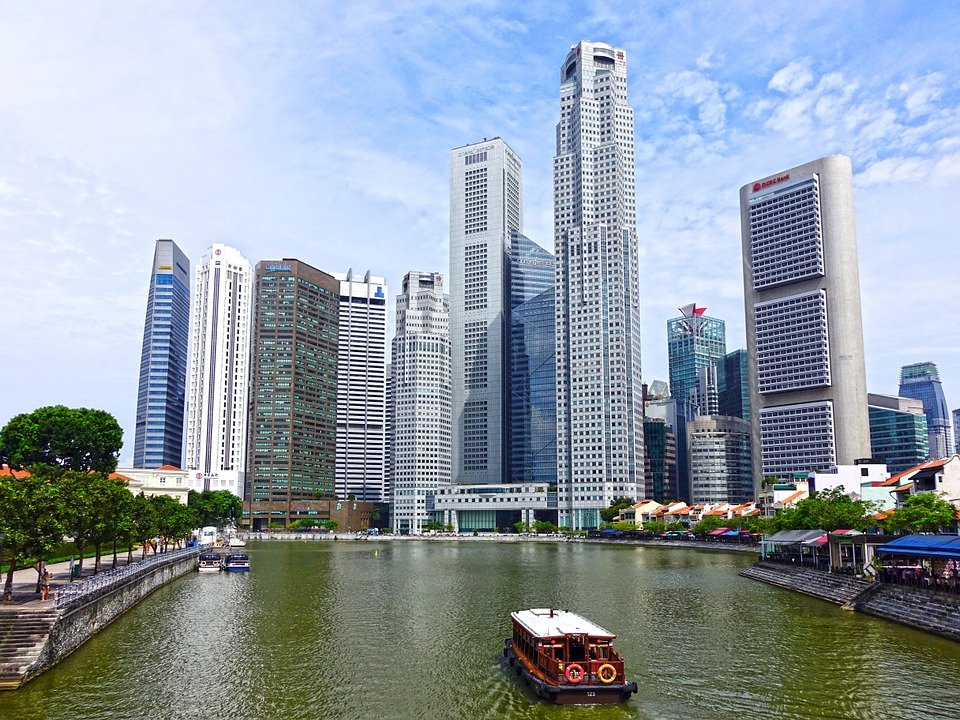 2. Marina Bay Financial Centre  ( MBFC)
Marina Bay Financial Centre is one of the most iconic mixed use development in the most prime area of Singapore CBD.  It comprises of Grade A office buildings, luxurious residences, hotels and a integrated shopping mall, Marina Bay Link Mall.  As the name implies, the area is mostly occupied by banks and leading financial institutions. Most of the buildings here command panoramic views of the bay. It also commands the highest rental and often used as a benchmark for office rental in Singapore.
Some of popular buildings here are MBFC Tower 1, Tower 2 & Tower 3. As well as Asia Square Tower 1 & Tower 2. 
The rental price of a workstation here starts from $900 to $2000 per month.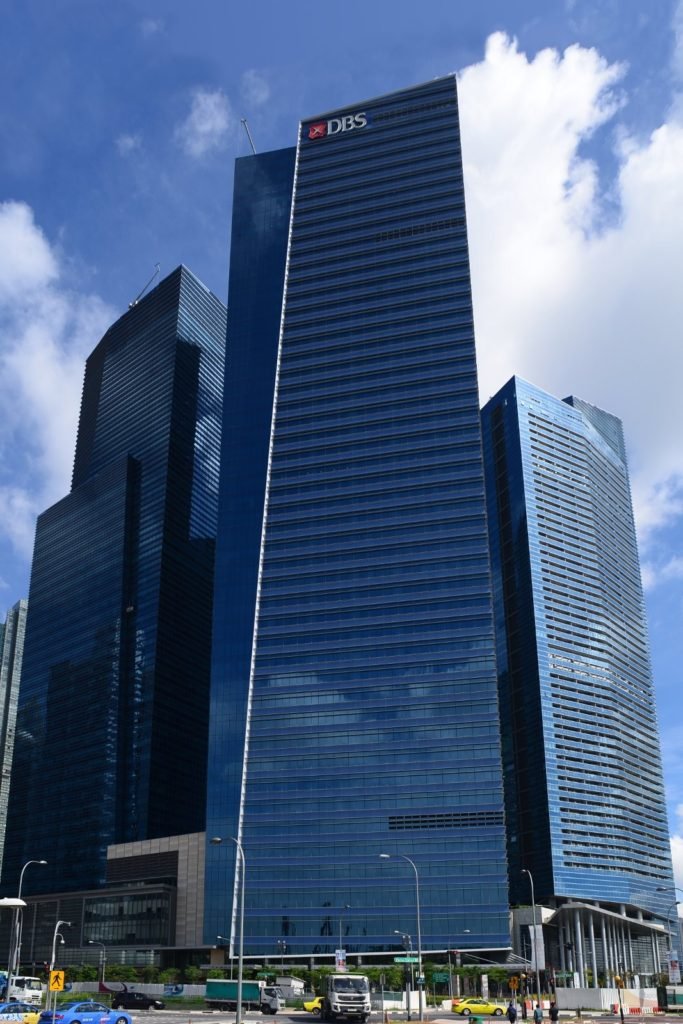 Tanjong Pagar is a historical commercial district that's straddling between the CBD outskirts and Core CBD area. Its also used to be known as Singapore secondary CBD or extension to Raffles place.  Its an interesting location with a mixture of Grade A & B office buildings, heritage shophouses, luxurious residences , hotels and government housing. Its also home to the tallest building in Singapore- Guoco Tower.
Some popular office buildings here are Guoco Tower,  AXA Tower  & 77 Robinson Road .
The rental price of a workstation here starts from $400 to $1000 per month.
4.      Orchard Road
Home to Singapore major shopping belt. Enclave of Singapore's famous shopping, luxurious hotel, dining and entertainment. Most world famous branded boutiques can be found here.  A popular commercial office district and medical hub as well. Its a also a area where a lot of embassies are located. The President official residence , The Istana is located here too.
Some popular office buildings here are Wisma Atria , Orchard Gateway , & Shaw House.
The rental price of a workstation here starts from $550 to $1100 per month.
5.    Suntec City
Suntec City is one of the largest and the first integrated development comprising of 5 office towers, shopping mall, and 5 star hotels. Its a very popular location with IT and software firms. Hence its also well known as Singapore silicon valley. Many big banks, shipping and agriculture firms are headquartered here as well.
Popular office buildings here are Centennial Tower , Raffles City and the latest mega development , South Beach.
The rental price of a workstation here starts from $600 to $1200 per month.
6. Harboufront
Harbourfront– Gateway to Singapore premier holiday destination island, Sentosa and also home to its Ferry Terminal. Its popularity has increased tremendously over the years due to its proximity to CBD, excellent transport network and having Singapore biggest shopping mall , Vivocity and premier entertainment development , St James Power station all located within here.
Popular office buildings located here are Harbourfront Tower, Keppel Bay Tower ,   MapleTree Business City and PSA Building
The rental price of a workstation here starts from $400 to $1000 per month.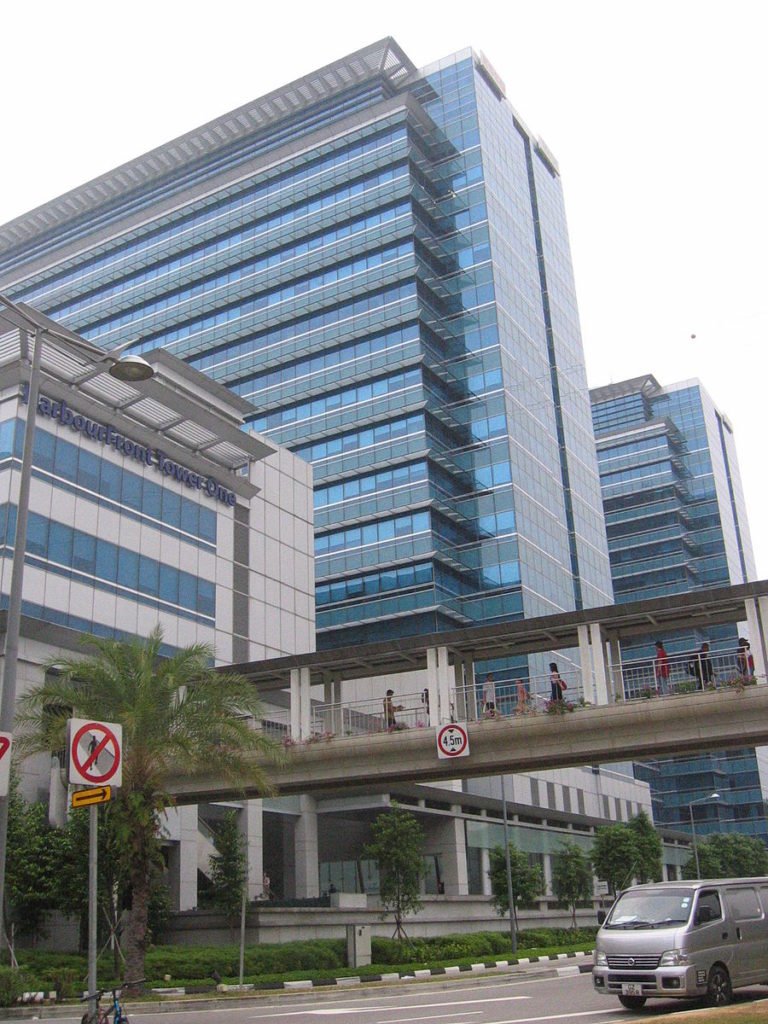 7. Buona Vista 
Buona Vista, home to One North, Singapore relatively new hub for R&D and high technology cluster, comprising biomedical sciences, infocomm technology (ICT) and media industries. It has close proximity to popular lifestyle destinations like Holland Village and Rochester Park. Key office buildings here are The Metropolis, Rochester Park,  Galaxis  and Science Park
The rental price of a workstation here starts from $450 to $900 per month.
8 . Jurong
Jurong – Located at the western part of the island ,a industrial district that housed most of Singapore's manufacturing and shipping, offshore industries has been remade into the brand new Jurong Lake District. It comprises of Grade A Office buildings, shopping malls , hotels and residences. JEM is also the home of several government agencies that have relocated from the CBD. Other popular office buildings include the WestGate Tower,  JTC Summit  and The Big Box.
The rental price of a workstation here starts from $350 to $800 per month.
9.   Paya Lebar
Paya Lebar – A key commercial hub of the Government long term decentralisation strategy of its efforts of shifting part of its commercial activities away from the city centre , to avoid congestion and overcrowding problems. Its advantage lies in its excellent location which is just 10 mins drive to CBD and also a 15 mins drive to the airport and also having Paya Lebar MRT interchange as part of its development. The most prominent office building here will be Paya Lebar Square.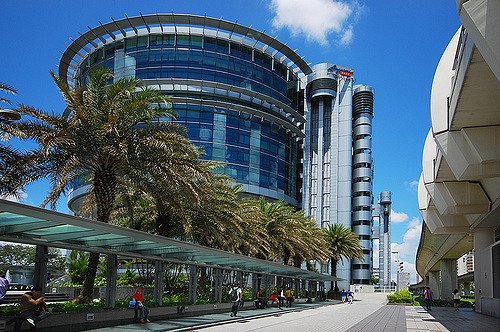 Changi Business Park– Located at the most eastern part of the island, it comprises a huge 66 hectare of land that are used for businesses involved in High technology, software, R&D and various knowledge intensive facilities. One of the most popular reasons for most businesses choosing CBP, is due to its close proximity to Changi Airport which is just one train stop away from its Singapore Expo MRT station. Its also the home to a lot of back end offices and support centres for many banks and financial institutions.
Key office buildings here are The Signature and UE Biz Park East.
The rental price of a workstation here starts from $450 to $800 per month.
Not sure where's the most ideal location in Singapore to lease your office?
Since 2012, we have been assisting businesses of all sizes in renting their office space, serviced offices and co-working offices in Singapore, thus helping many in huge savings of costs and precious time and resources.
Contact our customer service team today and we will provide you a non-obligatory search service and advice , completely free of charge.