How does it work for your office space ?
Find Your Next Office is the leading platform for businesses, startups, entrepreneurs and freelancers to source for flexible workspaces throughout Asia. With a growing network of more than 2000 flexible office spaces, and still counting, whether is a desk, a office or even a floor, you have it all.
Gain a head start by marketing your upcoming availabilities by listing your private office, team space and desk space on our platform, and we'll help you connect with with right people, schedule the tour, close the deal!
Get accurate market insights into who is searching for space in your location right now.
Opening a new office in a another city? Talk to us for the most reliable market information on the most ideal districts and locations in Asia.
JOIN OUR EVER-GROWING NETWORK
As flexible workspace providers, serviced office, co-working space operators and office sublet vendors, you will gain an edge by listing with us, exposing your property and workspace to a ever growing clientele base that's spread throughout Asia-Pacific.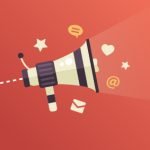 PRESENT YOUR SPACE TO A WIDER AUDIENCE
Not getting enough leads or deals locally to fill up your office? Look elsewhere and get valuable leads from businesses offshore and regionally. Our work model and regional exposure allow us to feed you quality leads from businesses in different regions and time zones.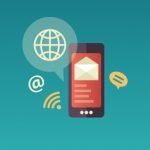 ONE POINT OF CONTACT
Getting frustrated with dealing with too many parties on closing a deal. Use and leverage our platform as a single point of contact to deal and interact with your prospects. Be it closing the deal, scheduling a tour or any other correspondences.
SPEAK TO YOUR PROSPECTS DIRECTLY !
Our platform allows you to eliminate any other 3rd party intermediaries or brokers and get in direct contact with your client, so that you are able to close your deal in a much shorter time and a more transparent manner.
NO RISK MODEL. PAY ONLY FOR A SUCCESSFUL DEAL !
We do not charge any listing or advertising fees. We only get paid a referral fee in the event of a successful transaction. So it's completely risk free on your part.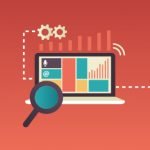 LEAD GENERATION
Specially Tailored SEO , SEM & Social Media marketing brings more relevant audience to our platform to view your office space. With unique, optimised listing content, and original blog content – we are able to attract qualified users and searchers in your location to take a closer look at your office space.
ALL LEADS ARE MANUALLY QUALIFIED
We qualify all of our leads manually, ascertaining they are actual physical leads looking to procure a space in your area.

INSTANT NOTIFICATION SYSTEM
Upon thorough qualification of every lead, all of our partners in the concerned location in our
network will be informed almost
instantaneously , so that you will not miss a deal again !

100% SUPPORT FROM OUR REAM
We qualify all of our leads manually, ascertaining they are actual physical leads looking to procure a space in your area.