We are Asia's Leading Online Provider of Flexible Workspace Solutions.
Be it a Co-working desk, Private office or The Entire floor , we got you covered.
Find your ideal office in any city in Asia with zero fuss and hassle, all at zero fees to you!
What are Serviced Offices?
Serviced Offices provide users with a complete, professional office environment and all the facilities and services necessary to operate a business, with flexible lease terms, for a low fixed monthly fee. These include a prestigious CBD address, reception with call answering services, fully furnished, equipped and serviced office suites, advanced telephones, high speed internet, essential office machines, fully stocked pantry, secretarial assistance and IT support services on demand. Being located close to major transport hubs, it's as easy as walk-in, plug-in and start work.
Unlike traditional offices, you immediately reap savings by eliminating the time and cost needed to secure a fixed lease, renovate the space, buy your own furniture, hire your own staff, install your own office machines and telephone / Internet access.
Who & Why use Serviced Offices?
Also generally known as Business Centres, Serviced offices offer an alternative solution for those in need of a new office. Due to its flexible lease terms, it's ideal for those starting up a new company, a new office in the country, needing temporary space in the case of overflow or project, or in a interim period of shifting offices. It's also popular with individuals that are keen in testing the local market.
Close to 70% of current serviced office tenants are foreign companies, using them as a satellite office, regional HQ or local representative office. Therefore you can find a huge myriad of users such as MNCs & SMEs, in industries ranging from legal, recruitment, IT, marketing even to that of a chiropractor. Serviced offices and Business Centres can be found in the larger and prestigious business districts in most countries.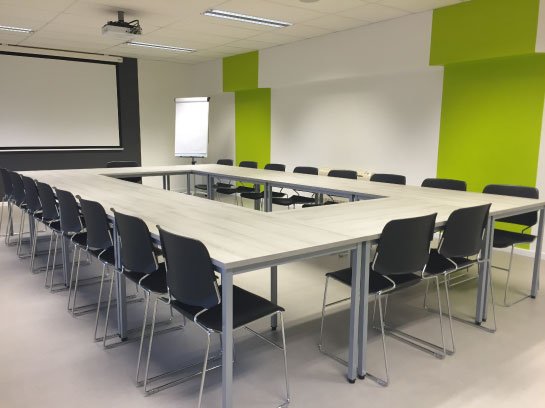 Serviced Offices Pros & Cons